Pro-2006 EL display backlight replacement For a few dollars, you can be back in business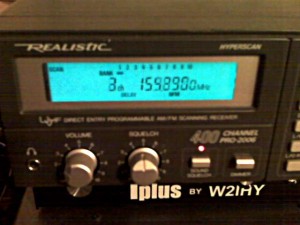 It's indeed been a scanner day here at the shack. After having it annoy the hell out of me for several years, I finally got around to replacing the EL (electroluminescent) back light for the display on my old Radio Shack Pro-2006 scanner.
Found the tips on how to do it at Radio Reference thanks to one of their forum users. The part was all of $3.50 from All Electronics one of my favorite quick grab parts-bin sites.
Now it's as bright, if not a bit better than it was new, 15+years ago.
The surgery to do it was a bit deeper than I'd expected with a few annoying ribbon connectors to un-wedge and the usual myriad of small retaining screws, but once the adhesive blob was cut and the two leads desoldered, it was a piece of cake getting the new EL panel in there. Worth doing.
---
---
blog comments powered by

Disqus